Server List
Official Servers
These are the recommended servers to play on for standard TF2 Classic. They're hosted by VaultF4, a trustful group of people who has served hosting for TF2 Classic for ages.
(currently 59 players across 13 online servers)
Verified Servers
These community servers are guaranteed to work, and can bring in various custom modded content.
Registration is currently manual. If you'd like to see your own server verified, please ask Technochips on the official TF2 Classic Discord.
(currently 58 players across 18 online servers)
Bad Servers
Here is a blacklist of "bad servers", servers that can be seen as malicious.
Your server will be added here if it impersonates known and safe servers, messes with the client or downloads unwanted and malicious files. Your server will never be added into this list for any other reasons.
To import the blacklist, in the server browser, click the "Blacklisted Servers" tab, then click "Import Servers From File". From there, find the file in your disk and open it.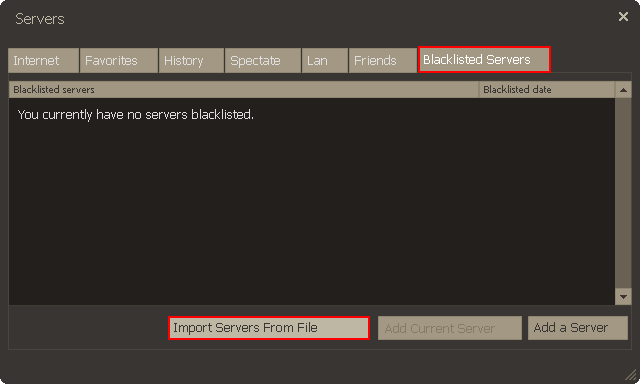 Last refresh: 2023-03-27 20:40:45